Marketing Training,

Brand Building for Network Marketing
This network marketing training teaches that creating a entirely new category is essential and here's why:
You lay the foundation in which to be able to get the highest amount of publicity, so that you get the most targeted leads.
You focus your expertise to be able to become a leader in your niche, giving you the opportunity to be considered "The Expert".
You increase your conversion rate because your prospects will have found you instead of vice versa.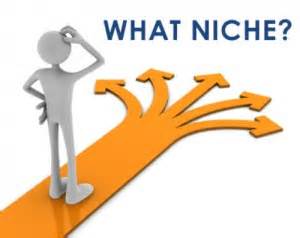 If you are starting from ground zero in your business and you do not yet have a product or service that you are currently offering, but you know that you want to start some type of network marketing business, your first step is to find your passion.
Once you have discovered what it is that you generally want to create a business about, pick 3 topics that you could create information on that you have a love for, and would enjoy learning and teaching to others.
This portion of the process may take awhile. You may have some ideas already or you may have to take time to come up with some. 
If you don't have an idea right now, take a look at the previous exercises and find your category from that information.
Those marketing training exercises were the framework to develop your idea of what topic you wanted your category to be based on. 
Once you have your top 3, use your search engine research tool to gather information about what keyword would best provide the most publicity.
What keyword has the most publicity value and can yield you the most public relations potential?
What word can you attach yourself to, to get the most publicity for your chosen category?
If you already have an established business or are currently selling products or services, you already know the general theme or concept.
Now you need to determine the most profitable way to approach your concept so that visitors can easily find you at the search engines.
What keyword can you attach yourself to, to get noticed by the public?
Once you have done your research for the general or overall keyword that you want to affiliate with, you now must decide what category that you want to create.
Remember we want to own a category in our prospect's mind.
This is the new category that you will be creating high-value content for.
This is the new category that you are going to market to, to get the attention of the people whom you decided that you wanted to work with.
This category is going to build your brand because you are going to develop it into existence with the information that you are going provide to support it.>>>>
---
Network Marketing Training > Brand Building Training
Network Marketing Training > Home
If you think that this article could be of value to your followers, would you care to share?